Retail Seminar Overview:

​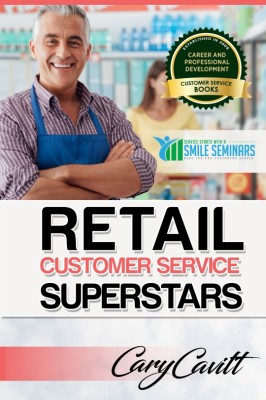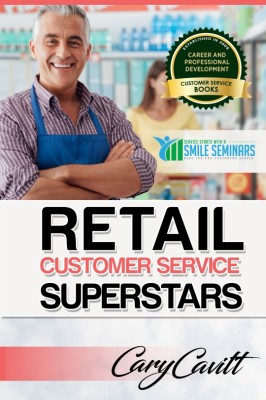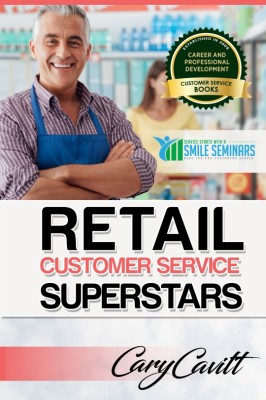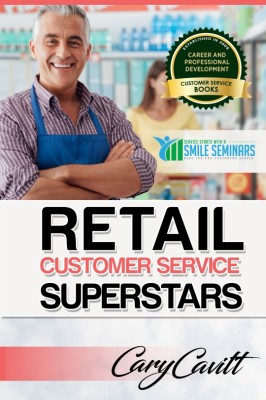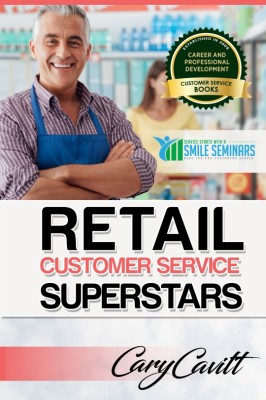 The majority of your customers are measuring their customer service experience primarily based on the professionalism of the organization and the attitudes projected behind the service being offered.
 
Customer service has everything to do with the attitudes projected behind the service along with having great people skills. 
 
Learning how our attitude will make all the difference in how our customers will ultimately rate our service is the key in providing an outstanding five-star experience.
 
Having authored eight books in the area of customer service Cary would recommend focusing on the importance of our attitude when it comes to providing outstanding customer service.
 
One of his books Customer Service Superstars focuses primarily on the six key attitudes that every superstar has (Friendliness, Enthusiasm, Caring, Respect, Encouraging and Thankfulness).  These six attitudes are the foundation in consistently providing great customer service.


America's Customer Service

Go-To Guy Cary Cavitt!
 
The Book Retail Customer Service Superstars to

Each Participant!
 
5 Follow-up Videos to Use

for Future Service Training!
 
PDF Service Presentation

for Future Service Training!
 
Large Reminder Posters

Featuring the Six Attitudes!
 
Poster & Magnet Attitude

Reminders for Everyone!

​​
Top Highlights of the Seminar:


 
- Learn the Six Major Attitudes of Every Customer Service Superstar:

- Friendliness - You Only Have 30 Seconds to Make an Impression

- Enthusiasm - How to Enhance the Experience for Your Customer

- Caring - Why Caring is the Only Genuine Way to Create Loyalty
 
- Respect - How Showing Respect Conveys Our Willingness to Serve
 
- Encouragement - Building Great Internal Customer Service
 
- Thankfulness - Understanding the Power of Showing Appreciation
 
- How to Instantly Win Your Customers
 
- Everything Starts and Ends with Our Tone of Voice
​- What the Best Telephone Service Companies Do Right
 
- Understanding the Importance of Proper Etiquette
 
- How to Handle a Complaint in a Positive Manner
 
- Why Your Attitude Matters the Most in Rating Your Service
 
- How Customers are Really Rating Their Service Experience
 
- How to Professionally Win Over an Upset Customer
 
- Why Every Employee Matters in Building Great Service
 
- How to Instantly Create a 5-Star Telephone Experience
 
- The Real Secret is Showing Caring and Empathy
​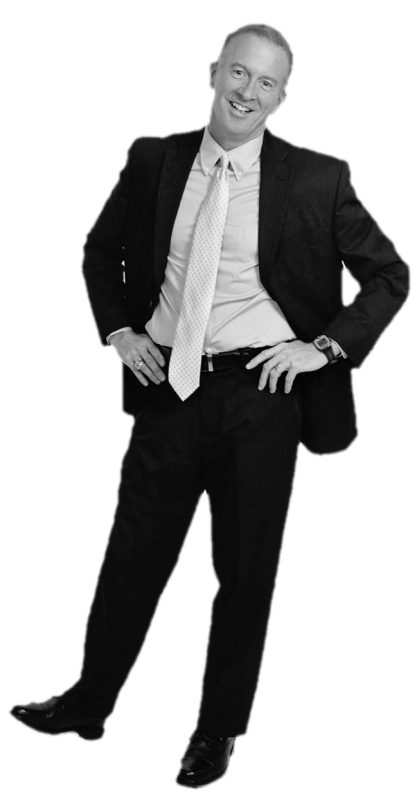 What's the Next Step?
Contact Us for a Quote & Available Dates!
What Others are Saying About the Training:
"I've taken many customer service classes and this was the best one."

"Had people thank me for the best thing we have ever done."

"The training seminar

was amazing."

"We are very appreciative and got some great feedback.  Thank you!"

"I have received nothing but positive feedback."

​
- Sam Houston State University
"Listening to your presentation on the 6 attitudes was energizing."
"A talented and energetic keynote speaker to whom people can relate."

"We received some outstanding feedback already!"

"Everyone had a great time!"
"the staff told me it was the best experience they have ever had."

"Cary is a master at understanding and teaching service excellence."

​


- Golf Nation
"Great job yesterday."